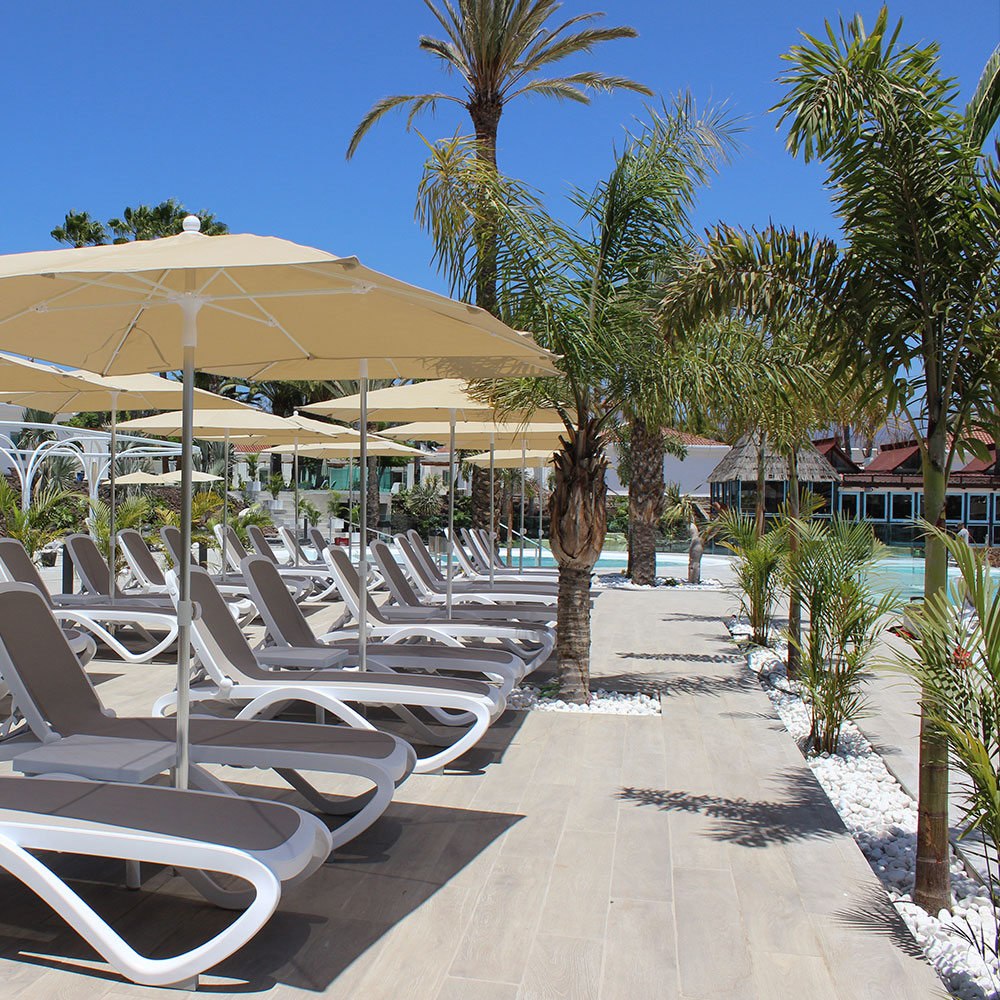 The Daypass can be used from 10.00 a.m. to 6.00 p.m.
What does it include?
Access to the swimming pool and to the hotel common areas. You will receive a towel at the hotel desk.
Lunch (a selection of Sandwiches Club with fries).
A range of different flavour smoothies.
One drink: a glass of wine (red, white or rosé), a soft drink, a beer or a bottle of water.
35€/ per person
This service is currently unavailable.
Conditions:
Reservations can be made calling to the number 928-766821 or writing to the email info@dunagolf.com
Guests must be over 18 years of age in order to benefit from the reservation.
The availability of hammocks, sunbeds and sunshades is not guaranteed.
It is the guest's responsibility to check the agreed date, hotel and package at the time of the booking.
The hotel reserves the right of admission in accordance with current legislation and conditions established at the entrance of the hotel.
Children are considered to be between 2 and 12 years old.
The enjoyment of a DayPass implies the proper use and good care of the hotel furniture and facilities. In case of any damages, the hotel can charge the cost of the damage to the user's credit card.
The hotel opening times are from 9.00 a.m. to 6 p.m.
Reservations can be cancelled up to 24 hours before the enjoyment of a DayPass. In case the reservation is not cancelled and there is a 'no show', the reservation will be charged to the guest's credit card.
Babies are free of charge (under 2 years old)
The food will be served in the pool bar from 13:00 to 15:30.